Bringing CPG executive to jewelry C-suite could spark review

Steve's breakdown: Clearly there's something more to this hire than filling a position. Maybe there's the idea of bringing the old ad ways of P&G to Pandora. Maybe it's the idea of targeting more consumers. Either way, there's a good chance the company is going to take a look at advertising. How could the new CMO not take a look? Maybe you should be there when she does.
COPENHAGEN, Denmark & BALTIMORE, MD: Former Procter & Gamble Co. executive Carla Liuni has been hired as chief marketing officer of Pandora, which designs, manufactures and sells jewelry in more than 100 countries.
Liuni, who worked for the Cincinnati-based maker of consumer goods for nearly 20 years, will start at Pandora in March.
During her career at P&G, Liuni rose to be general manager for the Prestige division, which included fragrance, makeup and skincare brands such as Dolce & Gabbana, Gucci and Hugo Boss.
Before that, she held other brand, sales and general management positions at P&G, running businesses across Europe and Asia.
She left P&G in 2015 to become chief of global marketing and communications at Bulgari, the Italian jewelry brand of Paris-based LVMH.
Pandora, which was founded in 1982 and is headquartered in Copenhagen, Denmark, employs more than 26,000 people worldwide. More than 11,500 are located in Thailand, where the company manufactures its jewelry
The company's 7,500 points of sale include more than 2,700 concept stores with 650 stores in the U.S. Pandora, which reported total revenue of about $3.4 billion for 2018, is in the midst of a two-year restructuring plan.
"Pandora is a leading global brand that touches the lives of millions of consumers with a unique proposition," Liuni said. "The company is now on an incredibly exciting transformation journey to drive brand relevance as the centerpiece of its turnaround, and I look forward to joining the team and contributing."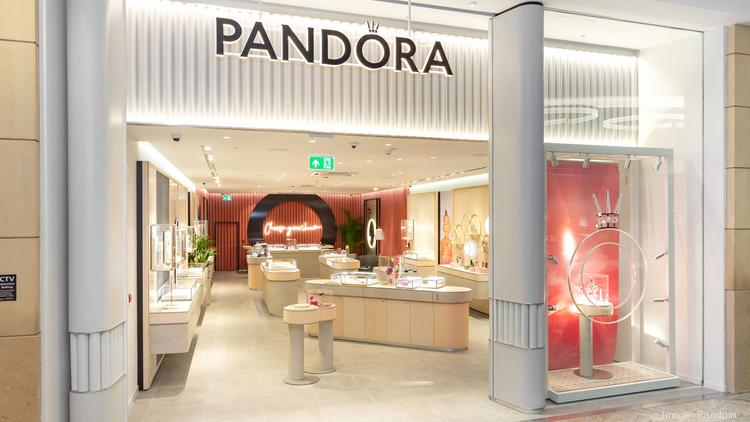 Liuni will report to CEO Alexander Lacik and serve on the executive leadership team of Pandora.
"As part of our turnaround program, we are significantly stepping up our marketing investments and have just relaunched our brand to improve relevance for consumers," Lacik said. "Carla has a unique profile which combines mass market brand building with the ability to create the aspirational and desirable worlds of luxury goods. She is a passionate and energetic leader, and I am very happy she will take this critical role in our leadership team."
Liuni, who is Italian, is married and has three sons.